More About The Doctor:
Gynecologist in Dubai
HMS Al Garhoud Hospital is the one among the best Obstetrics And Gynecology Hospital in Dubai UAE. Dr Nidhi Sapolia has an experience of more than 15 years in the field of Gynec and obstetrics. Being highly skilled at Gynecological surgeries and high-risk pregnancy management, she is one of the best female gynecologist in Dubai  working at HMS Al Garhoud Hospital
After finishing her post-graduation in India, she worked as a consultant and head of Gynec in Ludhiana, India before coming to Dubai in 2010.
After coming to Dubai, she has worked with various multispecialty hospitals and clinics.
She is passionate about her work and one among our best female Gynecologist in dubai and Dr Nidhi Sapolia specializes in high risk obstetric cases, laparoscopic removal of ovarian cysts, fibroids, or hysterectomy, she is also performing vaginal hysterectomies without leaving any scars.
She is well expertised in reconstructive surgery after childbirth, Laproscopic surgery for ovaries and  vaginal tightening surgery. She has her fellowship in cosmetic gynecology doing vaginal rejuvenation
Dr Nidhi specializes in: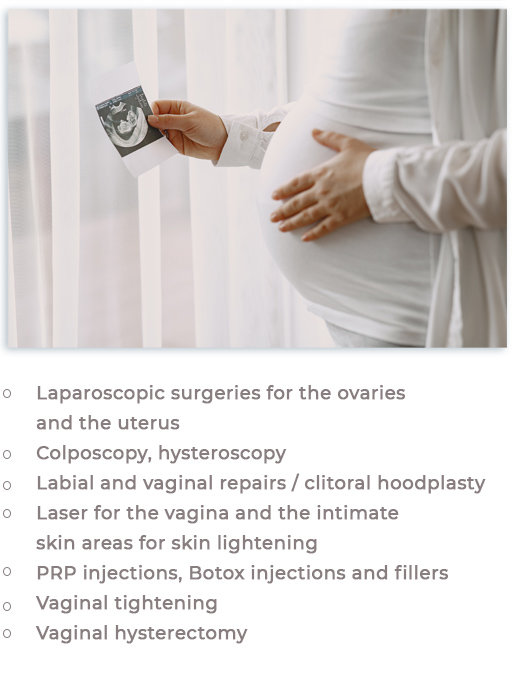 Professional Membership:
Member Of American Aesthetic Association
Member Of European Society Of Endoscopy
Member Of Indian Obs And Gyn Society
Education:
MBBS, MD(GYN)
Diploma in Gynec Endoscopy
Fellowship in Cosmetc Gynecology